TRIO Programs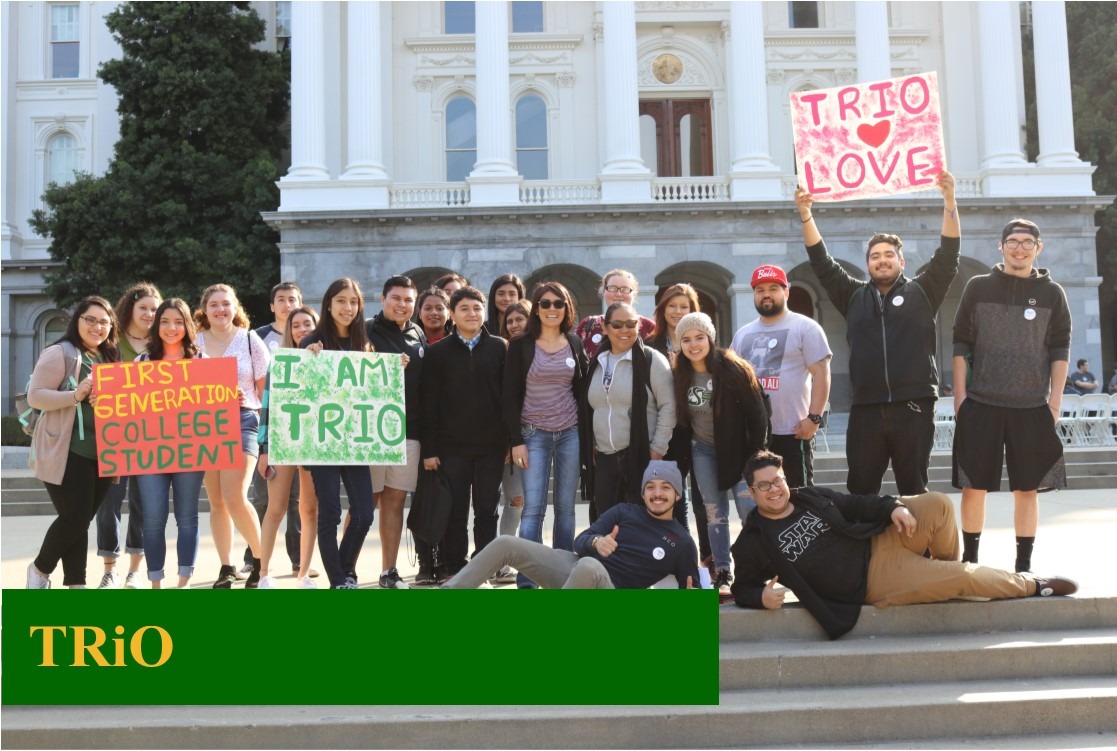 TRIO History
TRIO is a set of federally-funded college opportunity programs that motivate and support students from disadvantaged backgrounds in their pursuit of a college degree. 790,000 low-income, first-generation students and students with disabilities — from sixth grade through college graduation — are served by over 2,800 programs nationally. TRIO programs provide academic tutoring, personal counseling, mentoring, financial guidance, and other supports necessary for educational access and retention. TRIO programs provide direct support services for students, and relevant training for directors and staff.
More than 1,000 colleges, universities, community colleges, and agencies now offer TRIO Programs in America, the Caribbean, and the Pacific Islands. TRIO funds are distributed to institutions through competitive grants.
---
TRIO OFFICE INFORMATION
Contact Information:
Email: wcctrio@yccd.edu
Phone: 530-661-2285
Office Hours
Monday – Friday: 8:00 am – 5:00 pm
TO SCHEDULE AN APPOINTMENT,
Educational Talent Search & Upward Bound
Please reach out to your Advisor via email or phone to schedule an appointment.
Student Support Services
TRIO Counselors & Peer Mentors will continue to schedule and see students in person, online and over the phone.
If you have an appointment, the day of your appointment, you will either receive an email from the counselor or you will receive a blocked phone call at the time of your appointment.
To schedule an appointment, contact us or schedule online: Schedule using eSARS
---
Our Office Location:
Woodland Community College
2300 E. Gibson Road
Woodland, CA 95776
Building 800, Suite 850
wcctrio@yccd.edu
530-661-2285
Colusa County Campus
99 Ella Street
Williams, CA 95987
Room 121
530-668-2500