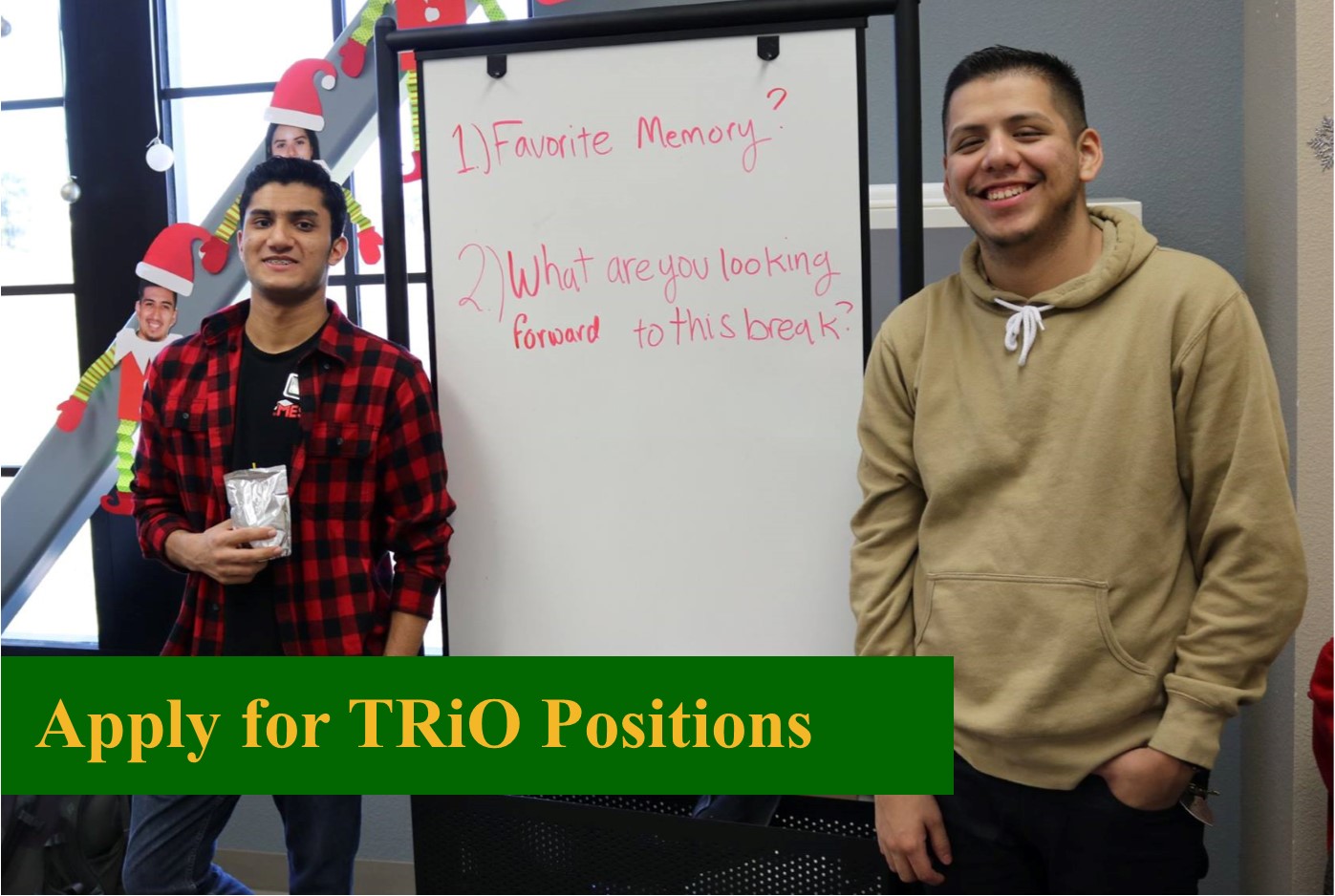 TRiO is always looking for dedicated, hard-working students to join our team! We currently are looking for students in the following positions:
2018-2019 Academic Year Student Positions
SPRING 2019 APPLICATION
Apply Now!!
Thank you for your interest in working with TRiO, at this time there only a few available position open. Please see the description above, looking to fill as soon as possible.