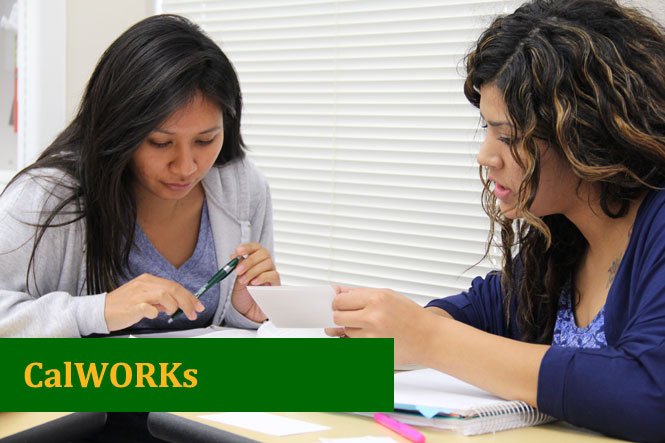 CalWORKs (California Works Opportunity and Responsibility to Kids )
Welcome to CalWORKs at Woodland Community College! CalWORKs is part of Region 2, a California welfare reform program designed to assist students who are receiving TANF/CalWORKs benefits (monetary assistance) to achieve long-term self-sufficiency through coordinated student services offered at Woodland Community College.
Our Mission
The CalWORKs mission is to provide high-quality services to students and their families by providing educational and career opportunities combined with a range of supportive services that will enable students to gain and develop new skills, attain their educational goals, find meaningful employment, and successful transition into the workforce.
Location: 700 Building, Office 711
Address: CalWORKS Program
Woodland Community College
2300 E. Gibson Rd.
Woodland, CA 95776
Phone: (530) 668-3681
Fax: (530)661-5768