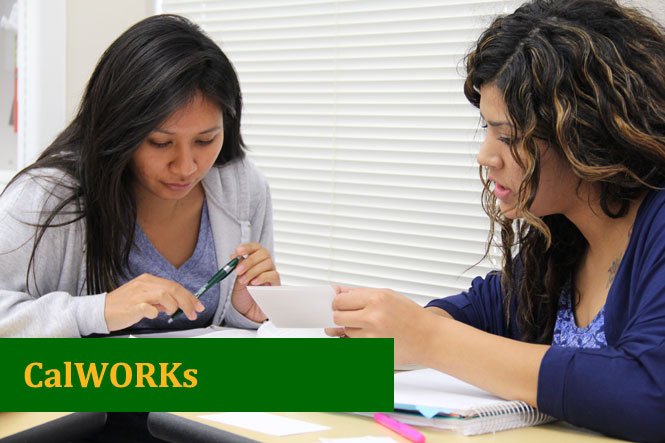 CalWORKs
California Work Opportunity and Responsibility to Kids
Welcome to CalWORKs at Woodland Community College! CalWORKs is a California welfare reform program designed to assist students who are receiving TANF/CalWORKs benefits (monetary assistance) to achieve long-term self-sufficiency through coordinated student services offered at the Woodland Campus and Lake County Campus. Yolo County, Lake County, and Colusa County are all considered "Region 2" counties in CalWORKs.
How to receive services
Are you already receiving CalWORKs/TANF benefits?
Complete our Application packet to begin receiving services at the Woodland Campus, Lake County Campus, and Colusa County Campus.
Start your WCC CalWORKs Application
If you are not already receiving CalWORKs benefits, you will want to first apply using one of these county websites:
---
Get in touch with us
Woodland Campus CalWORKs Office
Location: Woodland Community College, 700 Building, Office 711
Address: 2300 E. Gibson Rd. Woodland, CA 95776
CalWORKs: (530) 661-4221
CARE Program: (530) 661-5728

Lake County Campus CalWORKs Office
Location: Lake County Campus, Building 100
Address: 15880 Dam Road Extension, Clearlake, CA 95422
CalWORKs: (707) 995-7912
CARE Program: (707) 995-7912
Colusa County Campus CalWORKs Office
(please call first, limited staffing)
Address: 99 Ella Street Williams, CA 95987
CalWORKs: (530) 661-4221
CARE Program: (530) 661-5728