IMPORTANT: Due to COVID-19 safety measures, the CalWORKs Office will be closed through the end of April or until further notice. However, our staff will be available to answer calls and email inquiries. We will be holding all counseling and tutoring appointments online. Please check your student email for more details. For the latest updates and information, please check our CalWORKs Canvas page regularly. Thank you.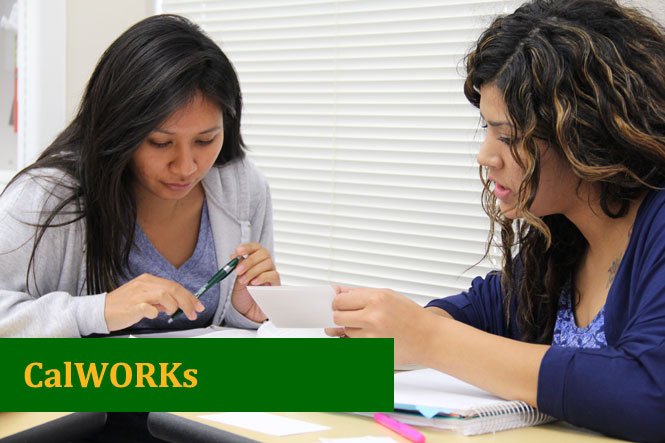 CalWORKs (California Works Opportunity and Responsibility to Kids )
Welcome to CalWORKs at Woodland Community College! CalWORKs is part of Region 2, a California welfare reform program designed to assist students who are receiving TANF/CalWORKs benefits (monetary assistance) to achieve long-term self sufficiency through coordinated student services offered at Woodland Community College.
Our Mission
The CalWORKs mission is provide high quality services to students and their families by providing educational and career opportunities combined with an range of supportive services that will enable students to gain and develop new skills, attain their educational goals, find meaningful employment, and successful transition into the workforce.
Location: 700 Building, Office 711
Address: CalWORKS Program
Woodland Community College
2300 E. Gibson Rd.
Woodland, CA 95776
Phone: (530) 668-3681
Fax: (530)661-5768