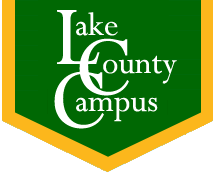 Welcome to the Lake County Campus!
We are located on 12.7 beautiful wooded acres in Clearlake, offering excellent educational opportunities in south Lake County. Part of the Yuba Community College District since 1973, the campus has a rigorous educational philosophy paired with small classes, giving students the opportunity for more contact with instructors. The campus became part of Woodland Community College (est. 2008) in July 2016.
Options to earn a degree, transfer to a 4-year, and get job training.
Students can earn an Associate degree in Accounting, Administration of Justice, Business, Culinary Arts, Early Childhood Education, General Education (Arts & Humanities, Natural Science & Mathematics, or Social & Behavioral Sciences), Human Services, Psychology, or Sociology. Many of LCC's Associate degrees are part of the new statewide Associate Degree for Transfer program, which allows graduates to transfer to a CSU/UC as a junior! Students interested in pursuing a health career program such as Nursing or Radiology can complete their preparatory courses at LCC.
Unique Program Offerings
Many Career Education certificates are also available to launch students into a new career. Many certificates can be earned in just one academic year, in fields such as Agriculture, Administrative Assistant, Small Business Management/Entrepreneurship, Baking, Culinary/Hospitality, Water Treatment, Chemical Dependency Counselor, or Welding.
Support Services
LCC offers a full-service higher education experience, with financial aid, academic advising, tutoring support, reference & research library, transfer counseling, and more. Many state programs are also available for first-generation, low-income, or single-parent students to help you succeed.
Diverse student experiences
For over four decades the Lake County Campus has provided high-quality educational experiences to Lake County community members seeking to advance their personal and professional lives. Rich in diversity, the Lake County Campus environment continues to reflect a culture of inclusion with faculty, staff, and students who care about and support each other. The "student first" philosophy remains unchanged at LCC. Whether students desire an industry career technical certification, classes that lead to transfer to a four-year institution, or basic language and math skills, the LCC faculty and staff are ready to help. Explore the positive and enriching educational opportunities here at the Lake County Campus of Woodland Community College.
Call today and let us know how Lake County Campus may help ensure your success!
| Department | Phone Number |
| --- | --- |
| Admissions and Records | 707-995-7908 |
| Adult Education | 707-995-7913 |
| Counseling | 707-995-7901 |
| DSPS | 707-995-7910 |
| EOPS/CARE/CalWORKs | 707-995-7912 |
| Financial Aid | 707-995-7923 |
| High School Students (Dual Enrollment, Middle College) | 707-560-1377 |
| Ingrid Larsen, Counselor | 707-995-7922 |
| Library | 707-995-7323 |
| Main Office and Administration | 707-995-7900 |
| Student Success Center | 707-461-0917 |
| Tara Williams, Counselor | 707-995-7914 |
Quick Links & Phone Numbers
Here are some important phone numbers to reach our departments at the Lake County campus.
We understand that these are stressful times, and students need to do what is right for them and their circumstances. We are here to help. Before making any decisions that you might regret later, please make an appointment with your counselor. Please take care of yourselves!