Become a Student Ambassador!
The Woodland Community College Student Ambassador Program is a leadership opportunity for students who are dedicated to serving and representing Woodland Community College. Student Ambassadors will serve as student representatives of the college to the campus and community.
Responsibilities
Support the Office of Retention and Student Life which oversees the following:

The Eagle's Perch Student Lounge
The Multicultural Enrichment Center
Dream Center
The Associated Student of Woodland Community College (ASWCC)
Student Clubs and Organizations
Social media
Events in support of student life, success, and retention
Why Join?
Earn money while working on-campus
$15 per hour / Up to 20 hours per week (may vary)
Develop leadership skills and experience
Improve public speaking, interpersonal and communication skills
Build resume, qualifications, and work experience
Eligibility/Application
Completed 1 semester or beyond at Woodland Community College
Completed at least 6 units each semester
Currently enrolled in a minimum of 6 units at WCC
Minimum GPA of 2.5 and above / Be in Satisfactory Academic Progress
Bilingual  is desirable but not required
A complete application consists of the completion of:
Recommendation form instructions: Please share the form with your recommender. They are to email the completed recommendation directly to Isabel Duenas at iduenas@yccd.edu.
Meet Some of our Past & Present WCC Student Ambassadors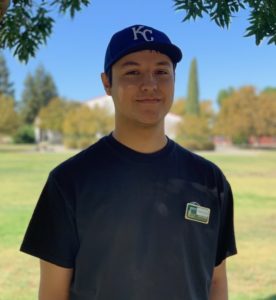 Eduardo J. Garcia
My name is Eduardo García. I am 20 years old and I have been attending Woodland Community College for 2 semesters now. I am majoring in Business Administration and I hope to transfer to Sacramento State in Fall of 2020. My goal is to earn my Bachelors in Finance. After college, I plan to work in the public sector for the State Capital or in the Federal Reserve Bank of San Francisco. My favorite thing about WCC is that our staff is extremely helpful. The professors do everything they can to help students understand material and our counselors make sure that we are on track to reach our educational goals. Outside of school, I enjoy playing video games and spending time with my friends and loved ones.
Brenda Lomeli
Hi! My name is Brenda Lomeli. I am a mom and a first generation college student.  My major is Communication Studies and I hope to transfer to UC Davis or Sacramento State in Fall of 2020. My short-term goal is to obtain a Bachelor's degree in Public Speaking and a minor in Psychology or Sociology. One thing I know for sure is that I want to help empower women in my community to get a higher education and take better care of themselves because our mental health matters since they already sacrifice so much for their families. I hope to become a motivational speaker one day to help others with their struggles in life . My favorite thing about the WCC is the staff; they dedicate and commit themselves to students and their success. The staff makes me feel supported and they always encourage me to believe in myself and trust the journey. The services at Woodland Community College is a huge help for students in their transition to a four year university. My goal is to build a community here on campus, where everyone feels safe and supported. Outside of school, I enjoy reading, yoga and spending time with my family.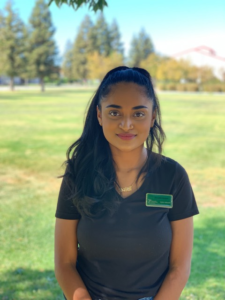 Devanshi Maniyar
Hello, my name is Devanshi Maniyar, I am 20 years old. I have attended 3 semesters here at Woodland Community College. I am majoring in Biology and on my way to become a Nurse. I hope to Transfer to SUSJ's Nursing program in the fall of 2021. My career goal is to become a Pediatric Nurse because I truly enjoy working with kids and I wish to give back to the community. I love being a student at WCC because there are so many opportunities for everyone, there is always someone there to help you through your path to achieve your goals, and we all work together to encourage one another. Outside of school, I love listening to music, exploring new places and spending time with my friends and family!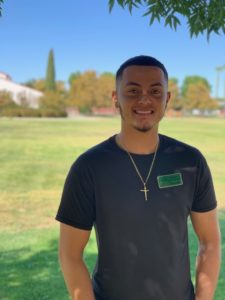 Adrian Solis
Hello my name is Adrian Solis; I am 18 years old and I'm a first generation college student. I have been attending Woodland Community College for 2 semesters and plan to transfer to UC Davis in Fall of 2020. My major is Chicano/Latino Studies and I plan to minor in either Spanish or Social work. My goal is to obtain a Masters degree in Chicano/Latino Studies. My dream job is to one day be able to work for the DACA organization. I have a passion for helping people regarding their immigration status in the U.S. and I'd like to be able to provide opportunities to people so they acclimate to life here. My favorite thing about WCC is the environment, specifically the abundance of resources on campus that can aid you with accomplishing your educational goals. The professors here on campus are very welcoming and work with your situation and help you to succeed in your education. Outside of school I enjoy playing sports and getting together with friends and family. I also enjoy traveling to different parts of the world and getting to know those places and meeting new people.
Josh Hornback
Hello, my name is Josh Hornback. I am 20 years old. I am currently enrolled in my 4th semester at WCC. After my time here, I intend to transfer to Butte College to enroll in the Game Warden Academy, I want to become a wildlife officer because nature conservation is very important to me. Some things I love about WCC are that the staff and faculty are incredibly kind and helpful, also the campus is real nice to look at and walk through. In my spare time I enjoy reading novels and watching movies.
Interested in learning more about the Student Ambassador Program?
Visit the Eagle's Perch room 809 and/or contact
Isabel Dueñas at (530)668-3691/wccengagement@yccd.edu