1. Find Sources of Information
Access our Library Databases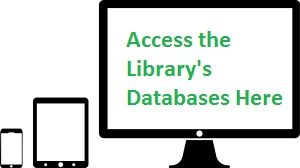 Having trouble logging in? If you are a student or Contract Education Teachers email wcclibrary@yccd.edu for authentication password & instructions, then use this link to access the library databases.
Find Books and More Through One Search
Find physical items (like books) and open access materials at the library through the One Search Discovery Catalog.
2. Cite Sources
APA 7th Edition Formatting Checklist
MLA 9th (formatting checklist & citation examples)
Chicago 16th Edition: Notes & Bibliography System
Chicago 16th edition: Author-Date System
3. Get Assistance
Students at all our campuses have the following options to connect with a librarian for research/information/library assistance:
4. Attend a Success Workshop
How to Attend a Live Workshop Online
At the time of the workshop go to the Academic Success Workshops Zoom Room
Accommodations
If you need accommodations to attend a live workshop, please email Dena Martin (dmartin@yccd.edu) two weeks prior to the workshop. Some workshop recordings (with captioning) may already be available. See the Academic Support Services Workshop Canvas page. You can self enroll into this "course" to access the workshops.
How to Access Recorded Workshops
Access recorded workshops via Academic Support Services in Canvas. You can self enroll into this "course" to access the workshops.
Workshop Calendar