I Need to…
1. Find Sources of Information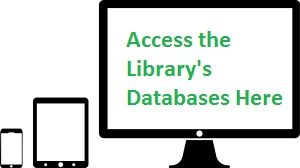 Click the computer screen above to access the Library's databases.
Contract Education Teachers Or Students: Contact wcclibrary@yccd.edu for authentication password & instructions, then use this link to access the library databases.
2. Cite Sources
Chicago 16th Edition: Notes & Bibliography System
Chicago 16th edition: Author-Date System
3. Assistance
You have the following options to connect with a librarian for research/information/library assistance:
1) Book an appointment with a librarian for guaranteed availability
2) Visit the WCC Library Reference Office (See Library Main Page for Hours)
3) Call: (530) 661-7224
4) Email: wccref@yccd.edu
5) Attend Academic Success Workshops:
Academic Success Workshop Schedule/Calendar
Canvas Enhanced Workshops – Videos, Extra Materials, and More!
The Academic Success Workshop Series offers exclusive Canvas Enhancements for every workshop. Some workshops have videos, others have handouts, worksheets, and links to content to help students master reading, writing, and information literacy. To access this exclusive Canvas Enhanced Workshop content, visit the Academic Success Workshop Canvas page. All current WCC students can request access; if you do not have access, you can contact:
Dena Martin: dmartin@yccd.edu
or
Jolene Torres: jtorres@yccd.edu