Jump to Section on Page: Citing, Assistance, Workshops, Live/Broadcast Workshops
I Need to…
1. Find Sources of Information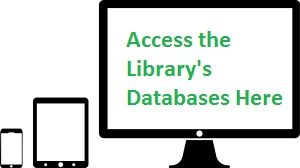 Click the computer screen above to access the Library's databases.
Contract Education Teachers Or Students: Contact wcclibrary@yccd.edu for authentication password & instructions, then use this link to access the library databases.

2. Cite Sources
Chicago 16th Edition: Notes & Bibliography System
Chicago 16th edition: Author-Date System
3. Assistance
You have the following options to connect with a librarian for research/information/library assistance:
1) Book an appointment with a librarian for guaranteed availability
2) Visit the WCC Library Reference Office (See Library Contact & Hours Page for Hours)
3) Call: (530) 661-7224
4) Email: wccref@yccd.edu
5) Attend Academic Success Workshops:
Academic Success Workshop Calendar
You can use the blue arrow buttons below on the left to navigate. You can also use the week, month, and agenda view tabs on the right. All workshop listings include information about the workshop, location, times, and materials you will need to bring. Sewing workshops require pre-registration, see the event details for URL to register. To self-enroll to access live workshops, archived workshops, and supplemental materials, click here.
For more information on the workshops, contact:
Dena Martin: dmartin@yccd.edu
or
Jolene Torres: jtorres@yccd.edu

Additionally, select workshops will be broadcast live via Canvas (and archived in the modules about 1 day after). To self-enroll to access live workshops, archived workshops, and supplemental materials, click here. See the calendar below for the live broadcast workshops schedule: